Christine Ockrent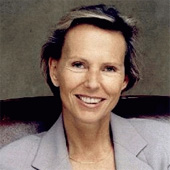 Nicknamed "La Reine", Christine Ockrent is regarded as one of France's most respected broadcasters, the only journalist granted an interview with Saddam Hussein in the middle of the Gulf War.
As well as becoming the first woman to anchor and edit the prime time news, Christine has also edited the current affairs journal L'Express, worked as the deputy director-general of France's TF1 channel and presented the country's flagship magazine and arts show, France-Europe Express.
Click here to enquire about Christine.
---
Similar Artistes
---
Further Information
For further information or for a copy of our latest speaker booklet please phone one of our consultants whose expert advice will help you find the right personality for your event.