Events
We stage a number of showcase events throughout the year, enabling you to meet and hear various speakers and presenters. These include the Speaker Showcase held each year in Spring in Central London and Speaker Drinks Evenings which are traditionally held in the Autumn, also in Central London.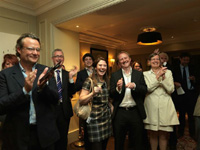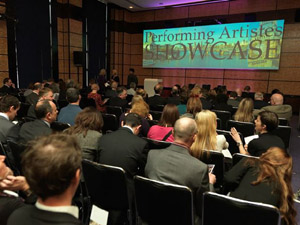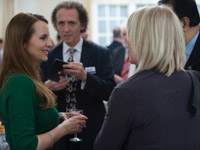 Click here for highlights of the 2012 Winter Speaker Drinks featuring Garry Herbert in conversation with Mark Hunter, and entertainment from Debra Stephenson
Click here for hightlights of the 2010 Autumn Speaker Drinks featuring Nik Gowing, Steve Cram and Nina Conti.
At each event we try to have a mix of well known people as well as some up and coming/lesser known speakers, so to show you a range of options across the fee ranges. To be the first to hear about future events, email showcase@performingartistes.co.uk asking to be kept informed.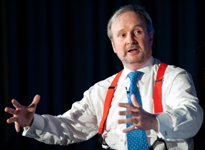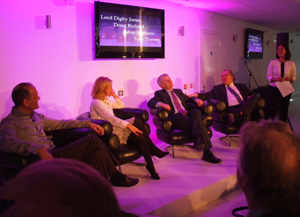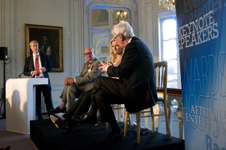 This is held each spring at a Central London location and is free to attend. It is an opportunity for you to see a number of speakers and talent, some of whom you may not be familiar with. There are individual presentations as well as panel discussions, and it is also intended to create a forum in which to network, discuss the the events business and in particualr the business of conferences.
Our Speakers Showcase for 2013 will be taking place on Tuesday 19th March 2013 - for more information click here.
Click here for highlights from the 2012 Speaker Showcase which featured Jeremy Gilley, Peter Sissons, Tessa Sanderson, Steve Backley, Justin Urquhart Stewart and Katy Shotter, hosted by Naga Munchetty.
Click here for highlights from the 2011 Speaker Showcase which featured Gavin Esler, David Gillespie, Michelle Mone OBE, Wally Olins, Dennis Turner and Stephen Sackur.
Click here for highlights from the 2010 Conference Showcase which was hosted by Juliet Morris and featured Selina Scott, Naga Munchetty, Anthony Hilton, Kelvin MacKenzie, Maggie Philbin, Neil Mullarkey and Dom Jolly.
Click here for highlights from the 2009 Conference Showcase which was hosted by Mishal Husain and featured Lord Digby Jones, Sahar Hashemi, Doug Richard, Nicholas Owen, Michael Portillo, Nisha Pillai, Garry Herbert, Penny Mallory and Kit and the Widow.