Speaker Drinks - 10th September 2012 - IoD, Pall Mall
We are delighted to announce our next Speaker Drinks evening will be on Monday 10th September 2012 at the Institute of Directors on Pall Mall, London 6-8pm. To register for your FREE ticket, email: showcase@performingartistes.co.uk or call 01932 590 376.

The line up so far consists of:
| | | |
| --- | --- | --- |
| David Mellor & Ken Livingstone | Lyse Doucet | Henning Wehn |
David Mellor & Ken Livingstone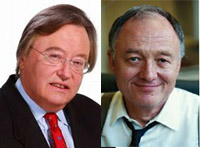 The Rt Hon David Mellor QC, former Tory cabinet minister and all round bon viveur PLUS Ken Livingstone, the darling of the Labour left and scourge of Tony Blair, may seem an unlikely pairing but they are dynamite in front of a live audience - as anybody who listens to their Sony award nominated Saturday morning LBC radio show will know.
They are ideal for a conference audience interested in the latest political trends - How well is the Coalition faring? What next for Greece and the Euro? What role for GB plc in a global economy? Between them, they have a unique knowledge of how both the Conservative and Labour parties really work having seen it all from the inside.
David was at the treasury under Margaret Thatcher and went on to lead the Department for Culture Media and Sport and has since carved a successful career in business. If you include the old GLC, Ken was Mayor of London twice. He was the man who ushered in the congestion charge, bendy buses and oyster cards.
They have strong views on everything which is why they spark each other off in such an entertaining fashion. Learn about modern political trends at a conference, or sit back and be entertained after dinner. Their show really does work. They could even act as joint hosts for awards ceremonies - the ultimate Odd Couple!
Lyse Doucet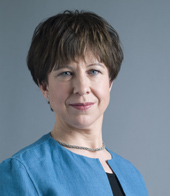 Lyse is a Senior Presenter and Correspondent for BBC World News TV who is often deployed to anchor special news coverage from the field and interview world leaders. Lyse also reports across the BBC including for Newsnight.
She played a key role in the BBC's coverage of the "Arab Spring " across the Middle East and North Africa. She is a regular visitor to Afghanistan and Pakistan from where she has been reporting for the past two decades.
She provides an unparalleled insight into the constantly changing world we live in, with particular emphasis on the Middle East.
Henning Wehn
Just in case you're worried the evening might be a bit too heavy or high brow, we're delighted to report that the proceedings will be brought to a close by the brilliant Henning Wehn.
The self styled "German Comedy Ambassador" plays on the British stereotype of Germans and their supposed efficiency and punctuality (he often goes on stage wearing a stopwatch around his neck) and lack of sense of humour. A large part of his routine is based around comprehensively analysing and explaining his punchlines and jokes in the smallest detail to hilarious results.
He is a regular on programmes such as 5 Live's Fighting talk and BBC's QI. He really is a bit different.
To register for your FREE ticket, email: showcase@performingartistes.co.uk or call 01932 590 376.